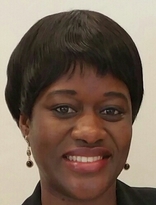 It's incredibly inspiring to see the growing global movement to educate, empower, and advocate for the well-being and rights of women and girls gain forceful momentum –
it's about time!
It is not an overnight process to change generations of cultural practices and beliefs, but a shift is definitely happening. Conversations are taking place at all levels and among various partners and funders because women and girls are the largest untapped resource in ensuring thriving families, communities, and national economies. When a woman is educated, healthy, informed, and has access to services, opportunities and support, it is not only her gain but the gain of everyone within her network, starting with her family.
Everyone gains when women and girls are educated and empowered! Childbirth Survival International (CSI) an international nonprofit based in Baltimore, Maryland is committed to advocate, strengthen, and improve the quality, access, and delivery of health services and information for pregnant women, newborns, children under five years old, and adolescents/youth in underserved communities. With this primary goal, CSI is reaching the unreached in Tanzania and Uganda, and is working to expand in South Africa and Nigeria. CSI's current portfolio of interventions include:
Saving Lives at Birth
;
Girl Talk, Girl Power
;
Keeping Youth Healthy Alive & Informed
;
Men for Women & Girls
; and
Midwifery Professional Development
.
CSI focuses on these areas because it is unacceptable that: 830 women die every day due to pregnancy or childbirth related preventable and/or treatable causes; 473,000 children under five years old die each year due to preventable causes – pneumonia, diarrhea, and malaria; 62 million school age girls are not in school due to menstruation and cultural practices; Each year at least 50,000 women's lives are affected by obstetric fistula; and Every day an estimated 1,000 girls get infected with HIV.
~ Tausi Suedi, MPH
Click here to read more.