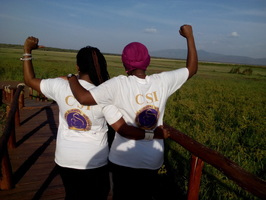 Volunteers are the backbone for any organization or business to thrive and achieve milestones.
Childbirth Survival International
has talented, skilled, and dedicated Volunteers - they run the show when it's on! CSI Volunteers are based in Tanzania, Uganda, South Africa, Canada, Qatar, and the US. It's the amazing work that they do, which has made CSI's work in hard-to-reach communities make a positive impact and be noticed. Special thanks to all CSI Volunteers -
You guys rock!
Tausi Suedi, MPH, CSI Cofounder and Country Team Leader,
@TausiSuedi