Volunteer with CSI

---
Meet Some of Our Amazing Forces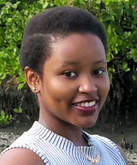 Monalisa Mdachi
Fundraising and Social Media Coordinator
Monalisa is currently double majoring in African Studies and Health Psychology at Hunter College, The City University of New York. She chose the two majors because she understands that effective health communication and healthcare delivery requires healthcare providers to understand and value the mental, emotional, and cultural aspects of their patients just as much as they understand and value the physiological aspect of their patients. Monalisa says "I am greatly humbled and grateful to be part of Childbirth Survival International (CSI)".
---
---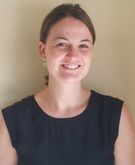 Marie Blum
CSI Baltimore Director
Marie is an experienced marketing and operations professional who holds a master's degree in International Peace and Conflict Resolution from American University and bachelor's degrees in Sociology and Dance from Mercyhurst University. Before joining CSI, Marie worked for a diverse range of organizations, including Joint Council on International Children's Services, and Sister Cities International, Trustify, Inc. Marie brings her professional expertise and passion for international child welfare advocacy to advance CSI's mission and vision.
---
---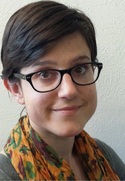 Cheryl Harrell
Grant Researcher & Writer
Cheryl is a technical and creative writer with a master's degree in Technical and Professional Communication. Her own life-threatening childbirth experience opened her eyes to the importance of quality healthcare services, especially in marginalized communities where services aren't readily available. Her experience inspired her to volunteer with Childbirth Survival International, where she can combine her skills and passion to help women and infants survive childbirth. Enjoy reading Cheryl's blog
An Equal Chance of Surviving Childbirth.
She will help CSI with grant writing.
---
---
Paul Mosley
Grant Writer
Paul is a development professional pursuing an MPH at the George Washington University. He currently works as a consultant with the Collaborative Development Network where he has been a project and proposal manager for USAID funded projects in Kenya, Rwanda, and Niger. He served as Country Director for Rwanda, and Burundi for the Mennonite Central Committee (MCC) from 2008 to 2014. He currently lives in Baltimore with his wife Rebecca and two sons.
---
---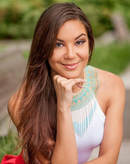 Kimberly Sarvis
Blog Writer
​Kimberly is a Master of Public Health candidate at the George Washington University in Washington, D.C. An interest in medicine, as well as the desire to contribute to health and social equity for women and children, has driven her pursuit of a career in public health. It is her belief that health education, the benefits of sustained health care, and the empowerment of girls can truly help women everywhere lead lives that are deservedly fulfilled in every way. Kimberly volunteers with CSI as a blog writer.
---
---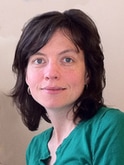 Karen Glen
Grant Writer
Karen is a business professional living in Toronto, Canada with over 12 years of experience working in the for-profit sector. Inspired by a need to be of service to marginalized people, Karen is now a committed volunteer in the area of fundraising for several charitable organizations. She is passionate about health and wellness, as well as human rights and animal welfare. Karen says, "I feel very blessed to work with Tausi Suedi, Stella Mpanda, and the CSI team to advance CSI's work in sub-Saharan Africa". Read Karen's CSI blog published May 5, 2016.
---
---
CSI volunteers in action


​"You have not lived today until you have done something for someone who can never repay you." ~ John Bunyan