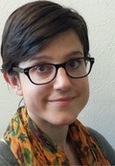 My first child was born via emergency c-section, because he was losing oxygen and I was hemorrhaging at a rate that would require a blood transfusion had we not decided to act immediately. My son and I survived childbirth with no further complications and luckily no ill after effects other than the soreness and struggles that follow any major surgery. I am grateful for that and for the safety net of a c-section. I was lucky because I was informed, had access to quality health services, doctors, and a strong support system.
​
Many pregnant women especially in developing countries aren't so lucky. They have no or few choices, and they have no medical safety nets. For instance, many women in Tanzania receive no prenatal care and give birth without basic medical necessities, like gloves, scalpels, umbilical clamps, sterile medical equipment, and life-saving drugs in case of hemorrhaging. Each year, 303,000 women die from complications during pregnancy, childbirth, and immediately after giving birth but these deaths are preventable and some causes could have been managed and treated to save the life of a pregnant woman. Skilled birth attendants do the best they can with what little they have, but they need more and Childbirth Survival International community-based interventions contribute to closing gaps in maternal-newborn service delivery.
​
Under CSI's Saving Lives at Birth program in Tanzania and Uganda, CSI provides sterile childbirth kits (mama kits) to poor women, which also gives midwives the tools they need to provide women with quality healthcare. The childbirth kits contain basic and essential medical supplies and each kit costs $7. In addition to the childbirth kits, CSI donates oxytocin and IV fluids to health facilities essential to save life of Mom and Baby. I am
grateful that CSI exists, and I am amazed by what they have accomplished and hope to accomplish in the future. CSI and organizations like it are making a real difference in Tanzania and in other countries around the world by saving lives at birth and empowering and educating the next generation of women. I am proud to be a part of CSI!
By Cheryl Harrell, CSI Grant Writer