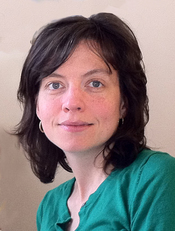 I was born in Canada, the only child in a "working class" family. Growing up, I had a strong example of gender equality in my family home. My father did jobs around the house that might traditionally be called "women's work:" he cooked and cleaned and washed the clothes. With his support, I received the University education that had been unaffordable for himself. He taught me I could achieve anything I wanted, and to cherish my independence.
It is painful to see that life for girls in Sub-Saharan Africa is dramatically different. Too often, girls are forced to leave school for reasons unique to their female bodies: namely,
menstruation & pregnancy
.
The overwhelming subordination of girls and women makes them vulnerable to a number of situations that result in unintended teen pregnancies. Among these are the sexual expectations of older men, including their teachers, as well as those of male classmates. Sex with older men who seem able to provide protection and support is also one of the few sources of income available to adolescent girls who cannot otherwise provide for themselves: the so-called "sugar daddy" culture is common.
Some estimates indicate that
as many as 10% of girls in Africa drop out of school due to menstruation.
School toileting facilities are unhygienic and lack privacy, making it impossible for girls to discretely manage their menses. Many girls also lack adequate feminine hygiene products: the most commonly used items include reusable menstrual cloths made from scraps of shirts, dresses, old towels, or blankets. Attending school becomes fraught with anxiety, as girls worry about leakages staining their clothes, the visibility of menstrual cloths through their school uniforms, and odour. Rather than risk embarrassment they stay home, falling farther and farther behind in their studies, until it no longer seems worthwhile to attend school at all.
Finding a way to keep girls in school, however, may be the single best way to address the poverty and disease affecting Sub-Saharan Africa.
A wealth of research confirms that girls who complete primary and secondary education marry later, have smaller families, and earn higher wages. As well, the prevalence of HIV/AIDS among educated women is significantly lower than among those with no education. A mother's education improves her child's nutrition, and makes her less likely to die in childbirth. Finally, children of educated women are more likely to go to school, which has a ripple-out effect on education for future generations.
But beyond the economic, social and health benefits is an even more important reason to keep Africa's girl-child in school –
education is, after all, her basic human right.
Without a doubt, sexual health and menstrual hygiene management education is critical to addressing the factors that cause girls to drop out of school. Many teachers are often unwilling to teach these topics, however, due to their own embarrassment and gender biases. That's why programs like CSI's
Girl Talk, Girl Power
are so important – by taking on the taboo subjects and
"telling it like it is"
to Africa's girl-child, they fill perhaps the most critical gap in their education.
By Karen Glen, CSI Grant Writer