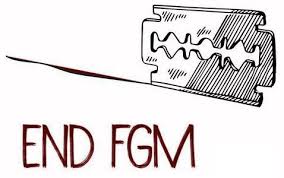 The World Health Organization (WHO) outlawed female genital mutilation (FGM) on the grounds that it is a violation of human rights of girls and women. The procedure has no health benefits and is not supported by any religion, the latter being an excuse used by many supporters of this inhumane act, which only reflects deep-rooted inequality between the sexes, and constitutes an extreme form of discrimination against women and girls.
In Vienna in 1993, the UN World Conference on Human Rights called the elimination of all forms of violence against women a human rights obligation. It worries many that even thought the international community has broadly recognized the human rights implications of FGM, more than 200 million women and girls alive today have been cut in 30 countries in Africa, the Middle East and Asia where FGM is prevalent (WHO, February 2016).
As a public health practitioner and having worked in the reproductive health field it worries me that I see too many missed opportunities.
Integration and collaboration are not just fancy words in our field, rather initiatives we should embrace by highlighting issues such as FGM,
suggesting means for it to be incorporated in all maternal and child health programs.
Education and community sensitization is key; and getting the support of males and religious leaders should never be underestimated in the fight to end FGM.
Food for thought and action. Let's make a difference - International Day for Maternal Health and Rights.
By
Dr. Ilham Siddig
, MPH
CSI Proposal Development Leader, Qatar, Doha